This brick kiln was reimagined in 2015, as the café, we now know with fantastic sea views. The family who run the café not only catch the seafood, but they prepare and dress the crabs in their nearby home. This café is dog-friendly, and we advise calling ahead to reserve your table.
Should you wish for a tipple alongside your local catch, you would need to take along a bottle or two of your choice, as they are not licenced and corkage is currently £2.50.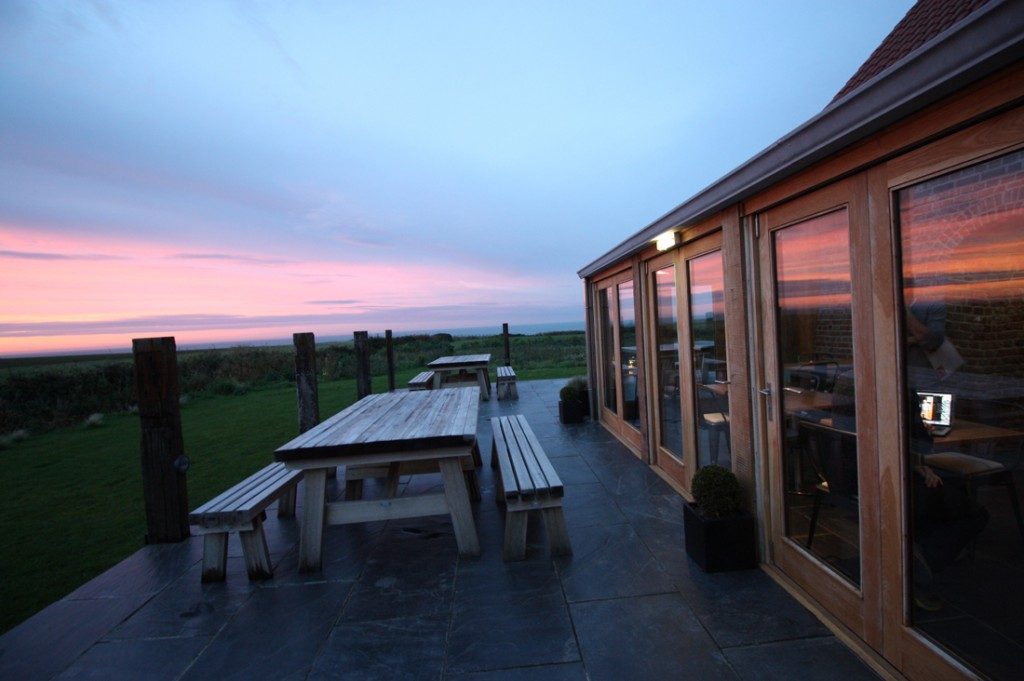 The café also has a take home seafood counter, where you can buy fresh crab, lobster and seafood tarts.